Thank You for Being A Part of Us!
Thank you to all who visited the LabAsia 2017 Malaysia 6th International Scientific Instrument and Laboratory Equipment Exhibition and Conference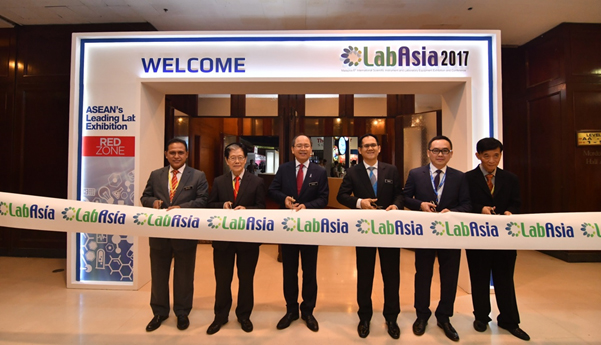 LabAsia is proud to announce this exhibition has concluded with huge success!
We would like to thank you with all the support given towards this exhibition and making LabAsia as the ASEAN's Leading Lab Exhibition internationally.
This year, LabAsia 2017 has welcomed visitors from 40 countries, and more than 150 leading company showcased their products in this exhibition.
We promise to strive further as an effort to bring LabAsia exhibition closer to scientific communities across Malaysia, as well as improving the value and standards of the Lab exhibition series.
LabAsia has facilitated massive numbers of new business opportunities and successful deals between brands and potential partners for years. Now LabAsia will proceed to its 7th Edition on the 15 – 17 October 2019, Kuala Lumpur, Malaysia with even more special features and highlights!
To secure a space, please visit https://www.lab-asia.com/ or call +603 5022 1999 / Email : enquiry@ecmi.com.my
Review the Overall Exhibition and Impression on this Year's Exhibition